How to Make Your House Feel Finished
by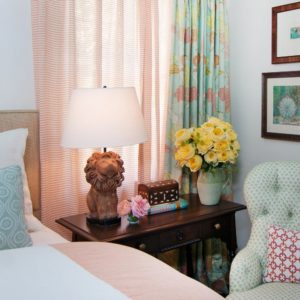 You finished a renovation, or maybe moved in without needing one. You used some of the furniture from your old house. You bought a couple of basic pieces to fill in the blank spots, then realized they weren't quite right.  You got stuck, or got busy, or don't trust your own decisions. You kept thinking you'd get started again, but now you've been living with it half-way finished for the last 6 months …… or the last 3 years.  I've heard this story dozens of times. We can help you!  If you are wondering how to make your house feel finished a good interior designer can partner with you to help pull it all together.
EDIT:  Almost every client I meet needs to do this to some degree.  Make sure that in your HONEST opinion with yourself, each and every piece of furniture and accessory you own is either very beautiful, very functional, or very sentimental. If you want to make your house feel finished, having extra little pieces of unnecessary furniture will not help.  Just because you spent money on something however long ago doesn't mean you have to feel guilty about letting it go if it no longer serves a purpose and you are moving on with a fresh interior design plan.
BUY ENOUGH FURNITURE: On the flip side, you should also be prepared to buy furniture or acessories that may be necessary to fill in your space well even if it's something that isn't "used" on a regular basis.  I often have clients with large living rooms who need 2 or even 3 separate seating areas to make the room feel complete, even though they only use one main area.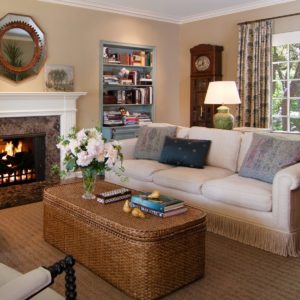 BUY FURNITURE IN THE RIGHT SIZE: Scale and balance is one of the hardest things to get right if you aren't working with an experienced designer.  Many clients have a hard time visualizing this, and the ones who can are often apprehensive about buying very large items.  I have been in SO many houses where a client has a gigantic sofa along with a bunch of little pieces of furniture, rugs and art around it.  If they fit properly and you can still maneuver well around a room, large pieces can actually make a space feel bigger, and certainly more finished.  Not every piece has to be large, but some strategically placed pieces that anchor a floor plan or wall space, along with properly proportioned side tables and lamps can be transformative.
ADD LAYERS OF ACCESSORIES: If you haven't already downloaded our complimentary 6 page guide of tips for accessorizing, you can do that here.  It will walk you through a few ideas regarding some extremely important finishing touches, including art, accessories, pillows, plants, lamps and books.  I find that many people are so overwhelmed and exhausted by the time they try to buy a sofa, rug and coffee table that they stop before moving onto these key elements.  The layering of objects of various size, shape and finish can work wonders.
INVEST IN CUSTOM ELEMENTS IF YOU CAN: There are so many decorative elements that can take your interior design to the next level.  Here are a few of them: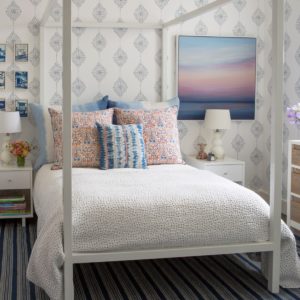 Custom window treatments that are properly sized for your room. Adding decorative trim on the leading edge or hem is a nice finishing touch. Note: the curtain hardware does not need to be a stand-out element.
Custom upholstery with patterned fabric and trim.
Wallpaper or specialized wall finishes, such as venetian plaster.
Custom cabinetry.  Large built-ins for books and display can completely anchor a whole room, fill up large blank wall spaces, and add an architectural element to a room that is missing something like a fireplace or great windows.
Need interior design help? We can help with kitchen design, bathroom design, general home renovation details, materials selection, furniture planning and furniture selection. Please contact me if you'd like to arrange a time to discuss a full-service interior design project, an hourly interior design consultation .  I can communicate via phone and email for any location, or in person in Los Angeles, focusing primarily on the South Bay: Palos Verdes, Rolling Hills, Redondo Beach, Hermosa Beach, or Manhattan Beach , but traveling as needed.
UPDATE: I HAVE A NEW WEBSITE TO TEACH PEOPLE HOW TO DO INTERIOR DESIGN FOR THEIR OWN HOMES! Visit PLAN + ELEVATE to watch video tutorials, download exclusive resources and tools, and sign up for a personal interior design video consultation where you can get specific questions answered about your own rooms.
Good luck with your interior design and home renovation projects, and let's keep in touch!
And share this post by clicking the icons below.