10 Steps to Reduce Stress for a Luxury Home Renovation
by
Do you want to know the #1 rule for reducing stress for a luxury home renovation? Take your time and PLAN AHEAD! Plan, plan, plan, plan, and then plan some more. Read on to learn the 10 steps to reduce stress for a luxury home renovation.
I so often have new clients call me for the first time right after or right before their general contractor is scheduled to start demolition on a new home renovation, and they haven't made many of the important design decisions yet.  With these types of projects I always wish we had more time to plan ahead.  Once construction starts any delay in making a decision or waiting for finished materials to arrive can add to the overall cost, schedule or stress level …. and probably all 3.  When people are rushed about making decisions (and by people I mean homeowners, interior designers, architects and contractors) the important design details aren't always as well thought out as they could have been. Having said that, if you've already started on your own and need help it's a good idea to find a design professional ASAP in order to assist with those details as much as possible.
1 – BUILD YOUR TEAM. Interview local interior designers and architects. Discuss your wish list with your prospective team and define the scope of work.  Some people like to talk to a general contractor to get a sense of what is structurally possible and roughly how much it might cost.  That's fine, but I personally don't think you should start demolition until you have a concrete design plan formalized in drawings.
2 – HAVE DRAWINGS PREPARED. The more detailed your drawings are, the more you may pay in design fees from an interior designer and architect at the beginning, and the longer the planning process may take. However, I strongly believe that this is so worth it, as it will result in 1) more accurate bids from general contractors, 2) less time and money spent fixing unforeseen problems that arise in the middle of the renovation, and 3) fewer design decisions to make on the construction site when you are even more stressed about the time, the money, and possibly your inconvenient living situation. I have had several new clients tell me that they make decisions quickly but when it really comes down to it and the contractor needs an immediate answer on something the client becomes overwhelmed and starts second-guessing every choice.  Let us help you plan ahead and make all of the choices we possibly can prior to demolition.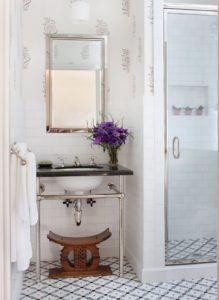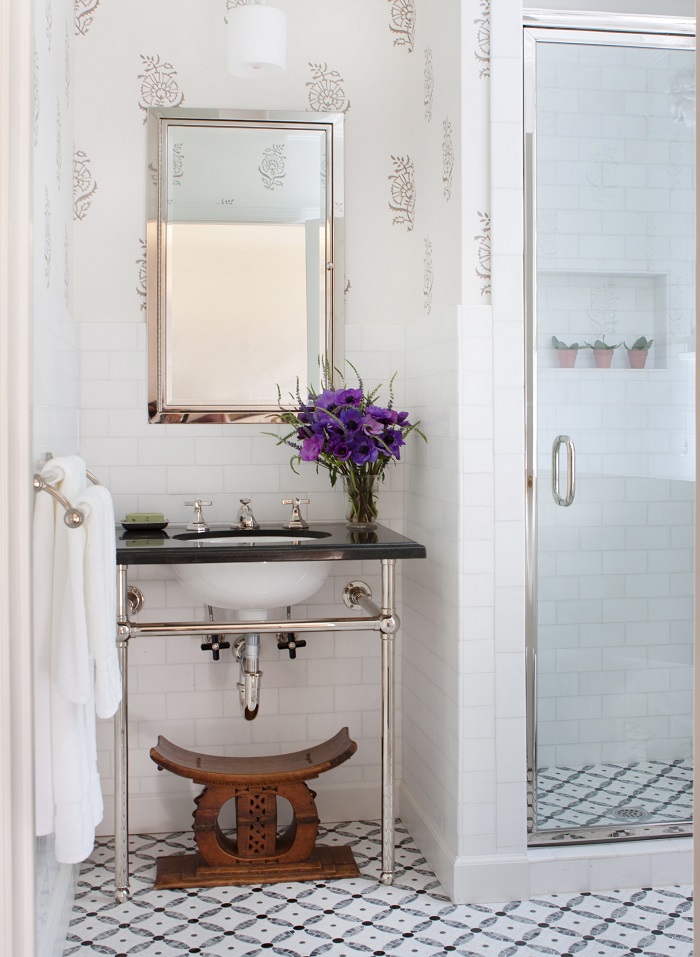 3 – REQUEST BIDS from at least a couple of GCs. Note that it's not always smartest to go with the lowest one. Sometimes the ones that are the most expensive are the ones that are the most complete and require fewer additions in the middle of the project.  I think it's very important that you feel like you are in good hands with a GC who is communicative, organized, and attentive to your questions in a timely manner.
4 – HIRE A GC. Before you begin the project I would make sure that you are comfortable with adding at least 30% to the budget and schedule beyond what the GC tells you. You might get very lucky and not have a project go over budget at all, but most of them tend to.  There are just so many variables. It could very well be more than 30% based on existing site conditions, various unforeseen problems, and how accurate your GC was at bidding the project.
5 – ADJUST DRAWINGS for any items that might need to be modified based on info discovered during the bidding process.
6 – APPLY FOR BUILDING PERMITS. Discuss this with architect and GC (who, when, where, how) as requirements and lead times for home remodel can vary from city to city.
7 – PLACE ORDERS. Work with designers and GC to order all items required for construction and discuss all lead times, delivery details and delivery locations. It's often a very good idea to find a receiving warehouse who can accept deliveries of building materials and furniture (tile, faucets and plumbing fixtures, appliances, etc). They can store items and deliver them to job site as needed.  If items are ready and waiting it can prevent a delay in construction.  If you're being good about planning ahead and have things delivered to a messy and chaotic job site TOO far in advance, it's possible that they could get damaged or misplaced.  Sometimes vendors will hold items for you at their individual warehouses if you've paid for them. This can be discussed on a case-by-case basis, and if you choose this route I would make sure you ask what fees might be charged if your expected delivery date is extended due to delays in construction.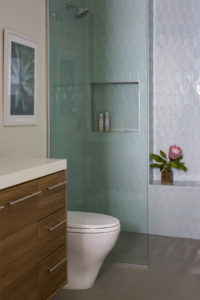 8 – MOVE OUT. Decide where you are going to live when the house is being remodeled, and what you'll need to be comfortable there.
9 – START DEMO
10 – BE PREPARED TO MAKE MORE DECISIONS. Even with all the best planning, there will inevitably be some choices to make along the way.  You will want to be clear-headed enough to make the right design choices and to not feel rushed.  Do as much of the related "homework" in advance as you can. Keep in touch with the GC about the schedule of when you might know more about some of unknown items, and make yourself available to make quick decisions so you can help to keep the momentum going.  For example, I often find that adding new recessed shower niches or medicine cabinets requires moving existing pipes or framing, and that we often need to adjust size and location depending on how big of a project it is to move those items.  We don't usually know this until the wall is opened up. It's nice to have a plan B in mind so you don't feel like you're starting from scratch and holding up the project.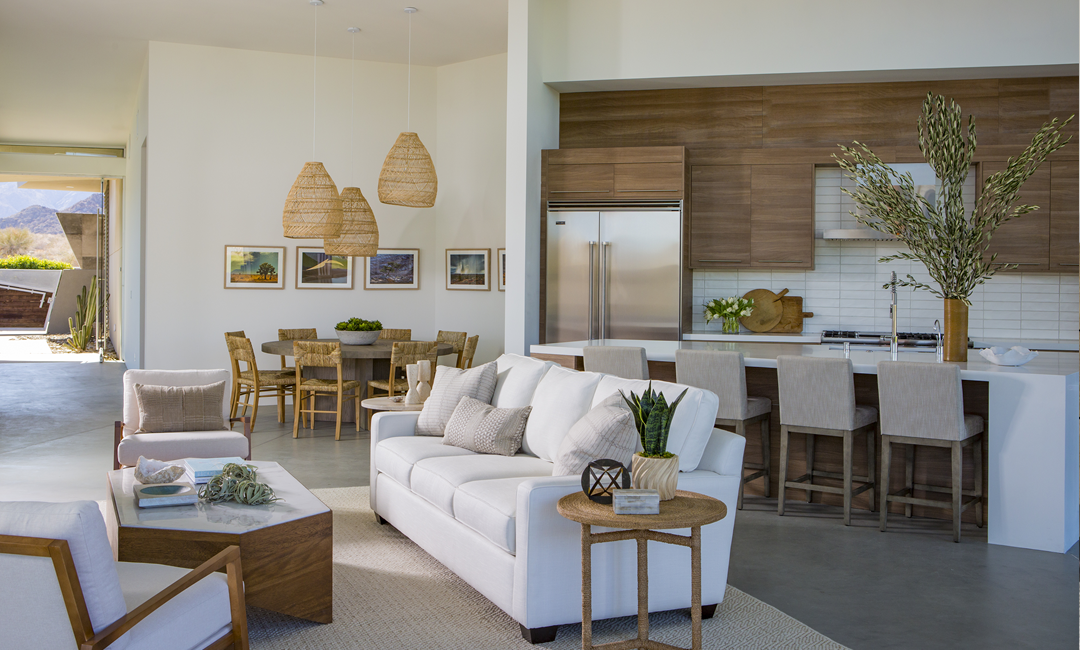 Need interior design help? We can help with kitchen design, bathroom design, general home renovation details, materials selection, furniture planning and furniture selection. Please contact me if you'd like to arrange a time to discuss a full-service interior design project, an hourly interior design consultation .  I can communicate via phone and email for any location, or in person in Los Angeles, focusing primarily on the South Bay: Palos Verdes, Rolling Hills, Redondo Beach, Hermosa Beach, or Manhattan Beach , but traveling as needed.
UPDATE: I HAVE A NEW WEBSITE TO TEACH PEOPLE HOW TO DO INTERIOR DESIGN FOR THEIR OWN HOMES! Visit PLAN + ELEVATE to watch video tutorials, download exclusive resources and tools, and sign up for a personal interior design video consultation where you can get specific questions answered about your own rooms.
Good luck with your interior design and home renovation projects! Let's keep in touch: