Shopping the Long Beach Flea Market for Home Decor
by
I have long been a fan of the hunt for hidden gems amongst piles of junk at flea markets.   Friends and clients are often stumped when shopping on their own and ask me how I know what to buy.  There are great deals to be had, but it's not as easy as going to a cool boutique in town where everything is already edited and curated.  I think the trick to flea market shopping is a combination of personal taste, patience, and, most importantly, being able to visualize a piece outside of it's current chaotic surroundings and in your own serene space.  So…. I thought I'd start posting some shopping trips and featuring the items that I saw and liked most from each day….even if I didn't buy all of them.   These are all from the Long Beach market at Veteran's Stadium this past weekend, which is held on the third Sunday of each month.
This painting was my favorite piece of the day, and I could kick myself for not buying it the second I saw it for my vintage art shop.  It was the first pretty thing I saw and I decided to think about it a bit while I shopped around since it was on the expensive side for flea market prices.  Well, I thought about it a LOT and went back to get it.  Someone else was buying it just as I got back to it! :(((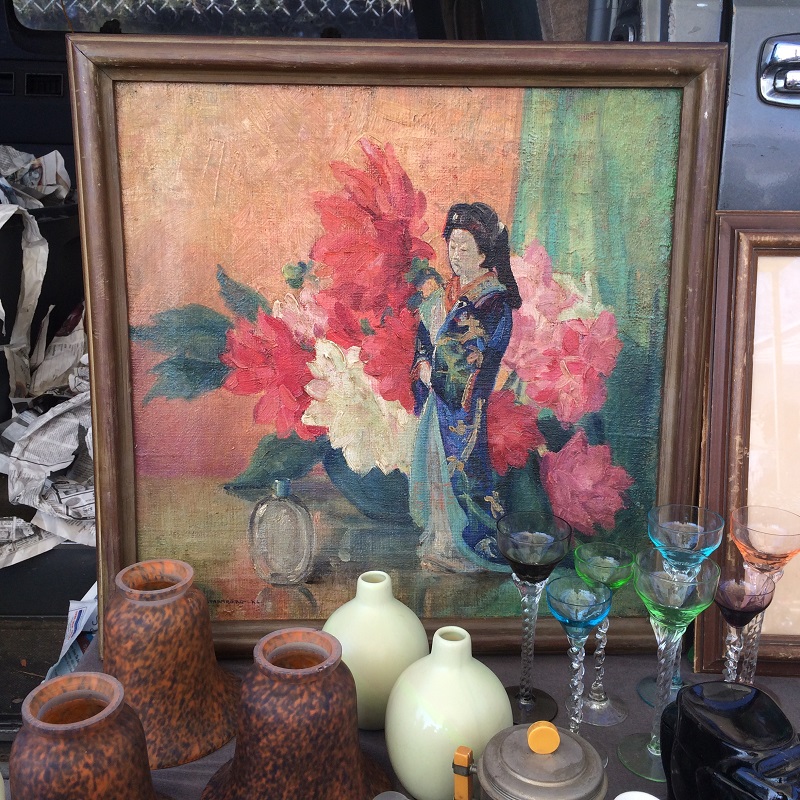 HERE IS THE ART THAT I DID BUY:
She kind of has a similar vibe, and was less expensive than the one above.  Pretty interesting compared to most of the pieces I see out there.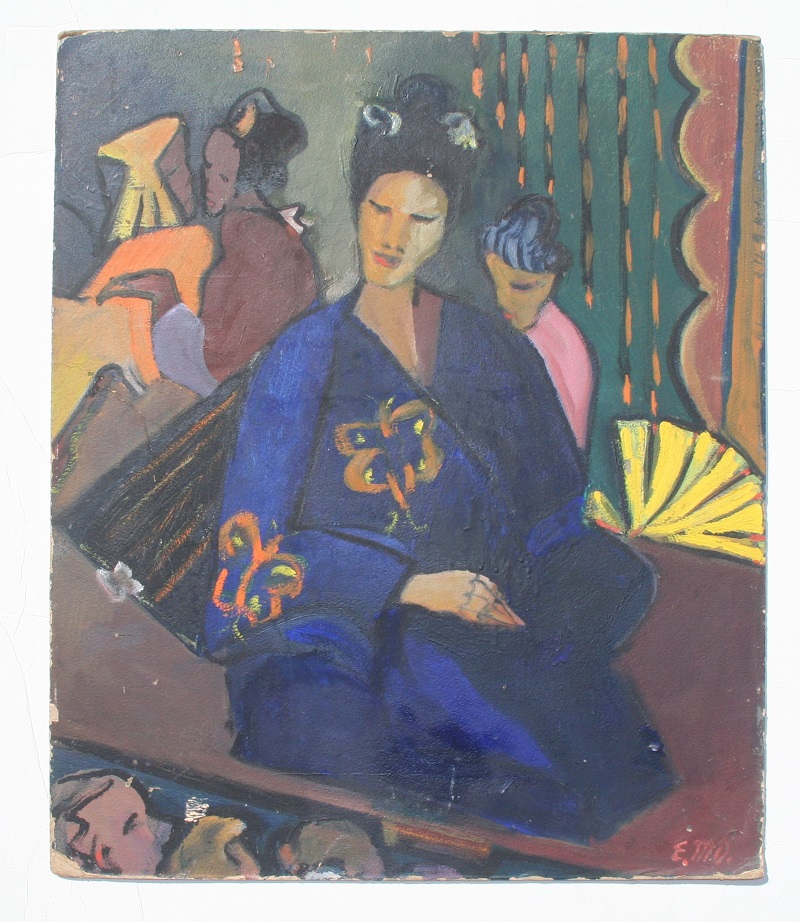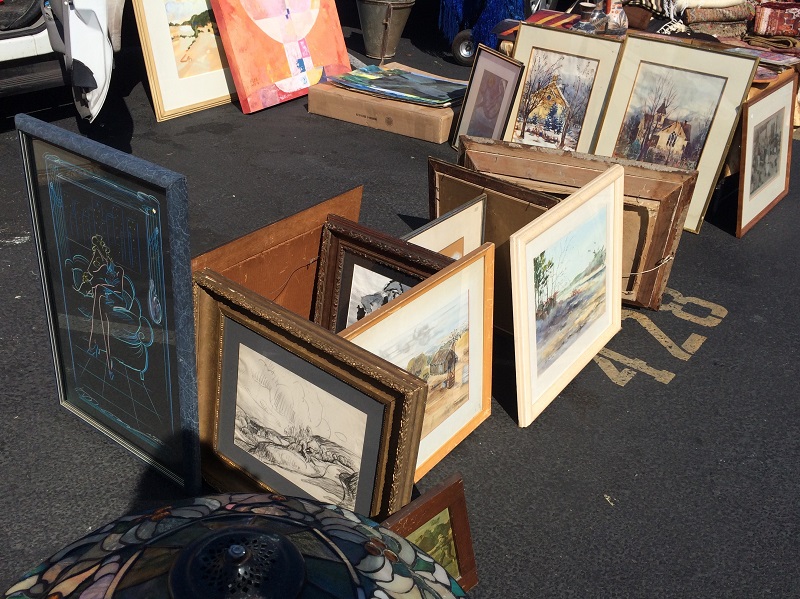 See this little guy hiding in the middle of the arrangement above?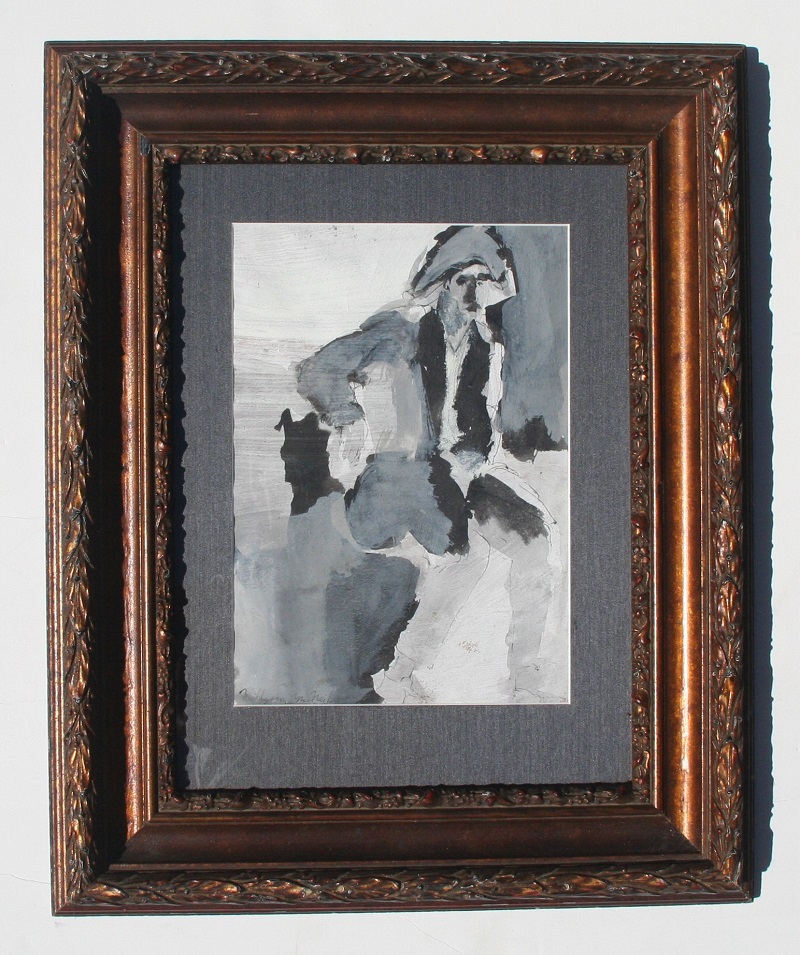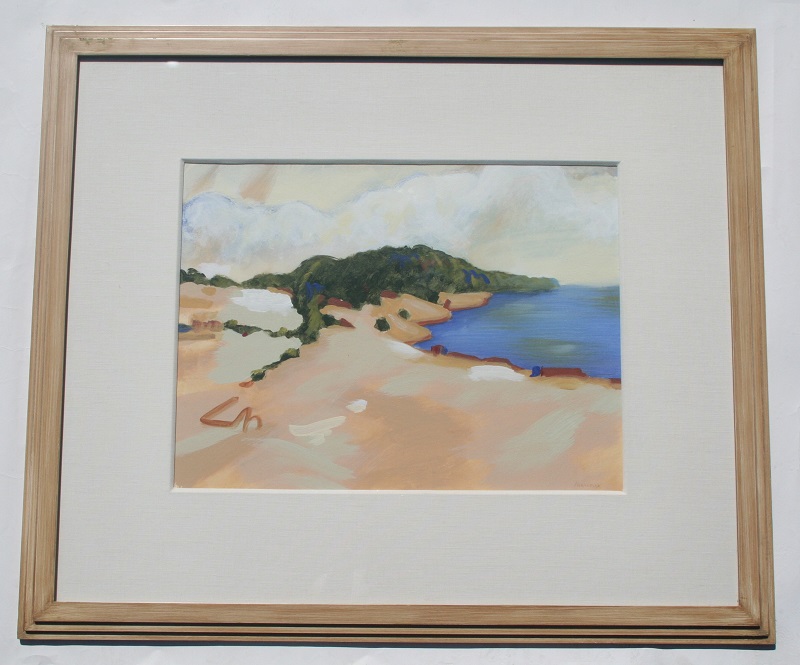 I'm dying to hang this in a cool kid's room.  It has such great, thick texture to the oil paint: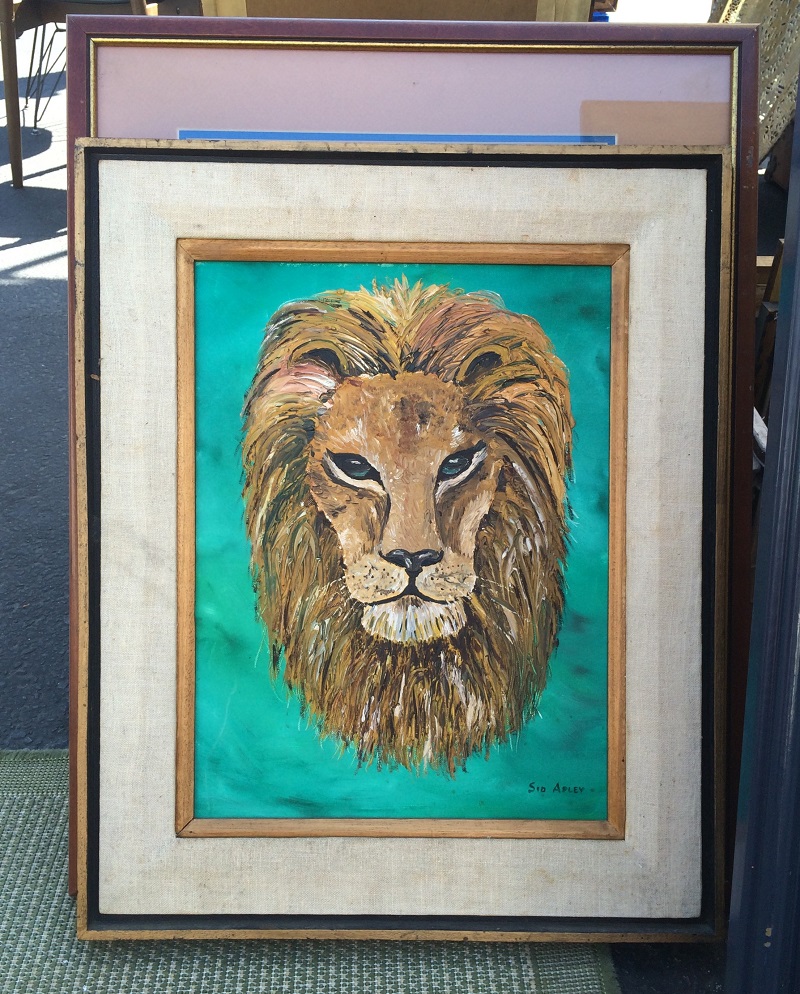 This is tiny and I often need something little to fill out a gallery wall: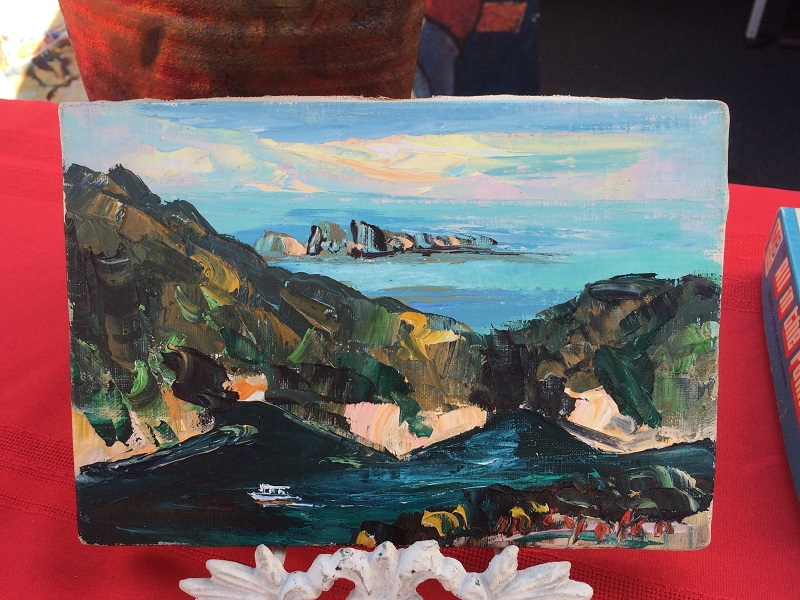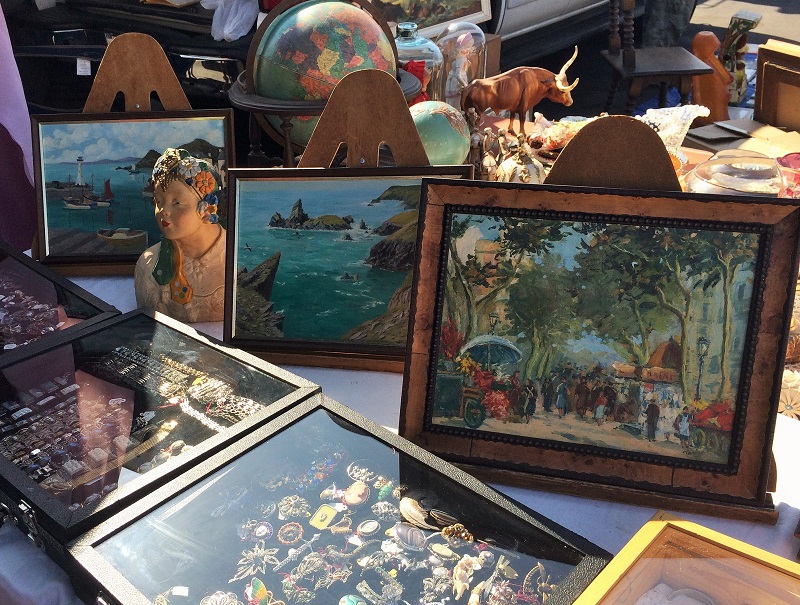 I love that the back of this one says "Ramblas de las Flores, Barcelona":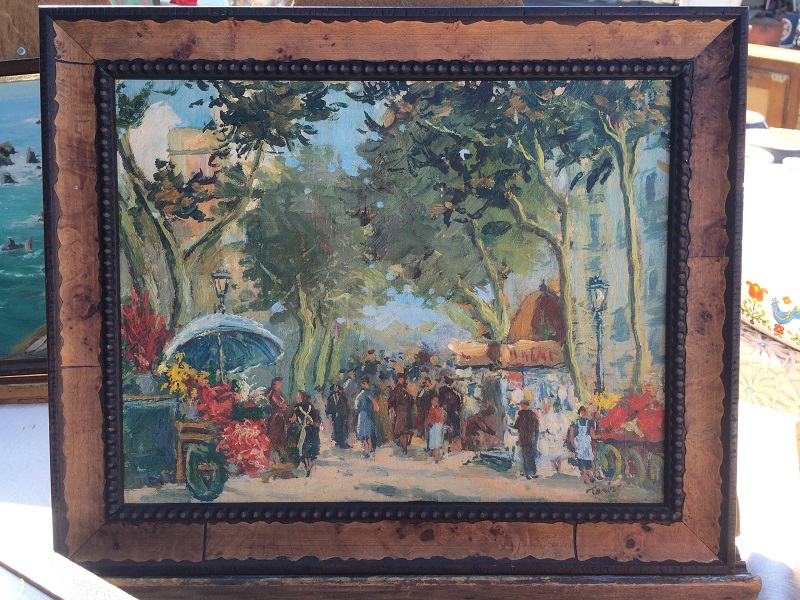 ART THAT I LIKED BUT DIDN'T BUY: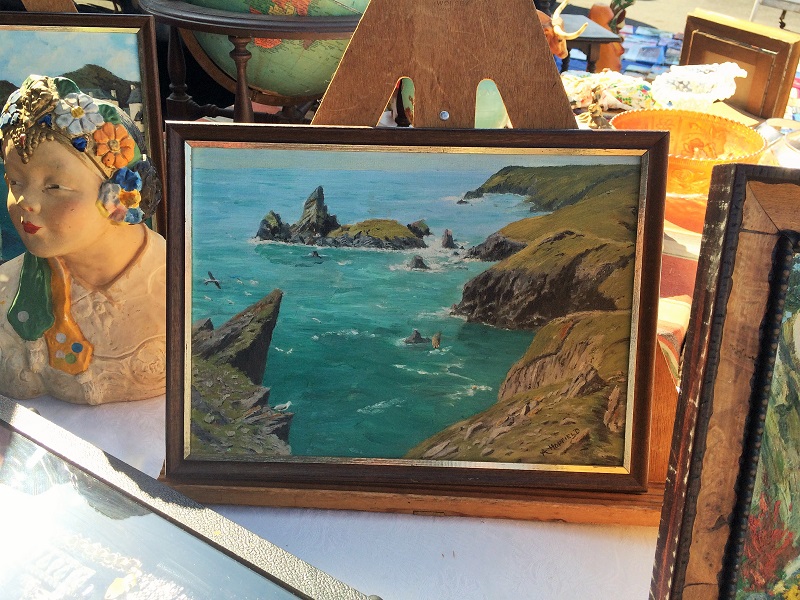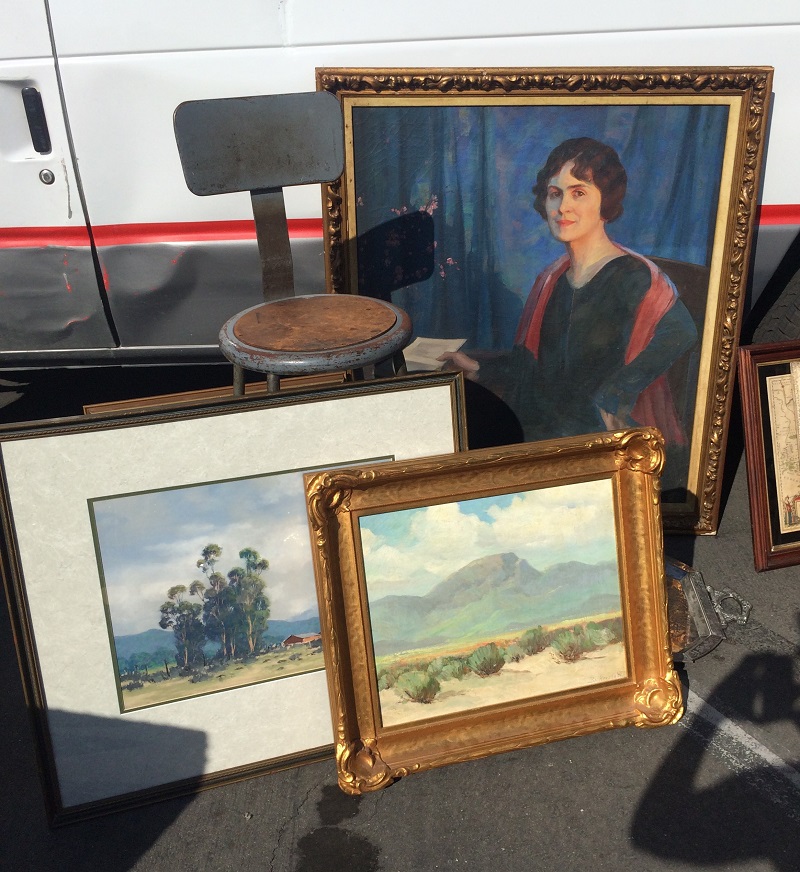 With nudes and portraits they have to be REALLY good for me to like them.  I think this one is.  Gorgeous color!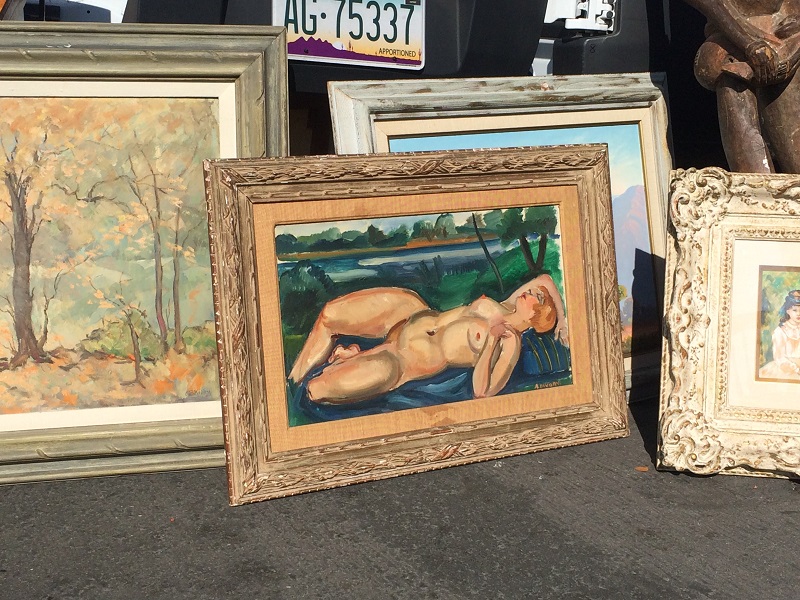 This bold modern piece needs a new frame (or a paint job) but was really cool: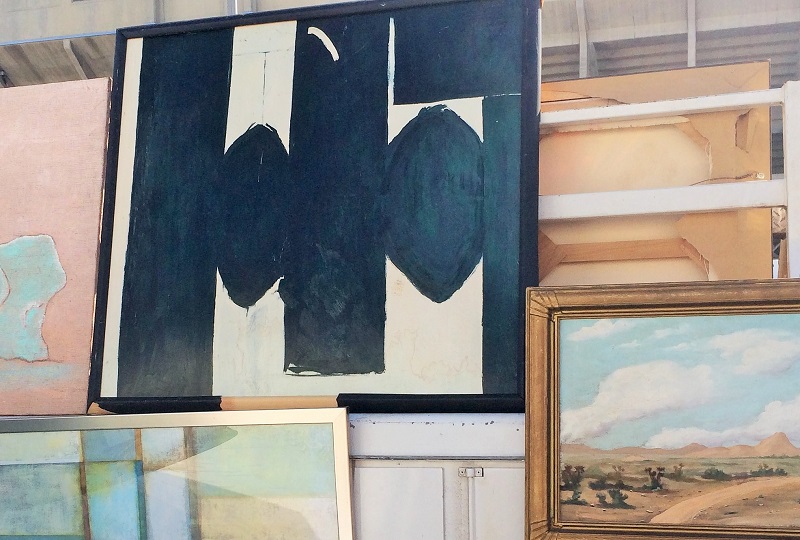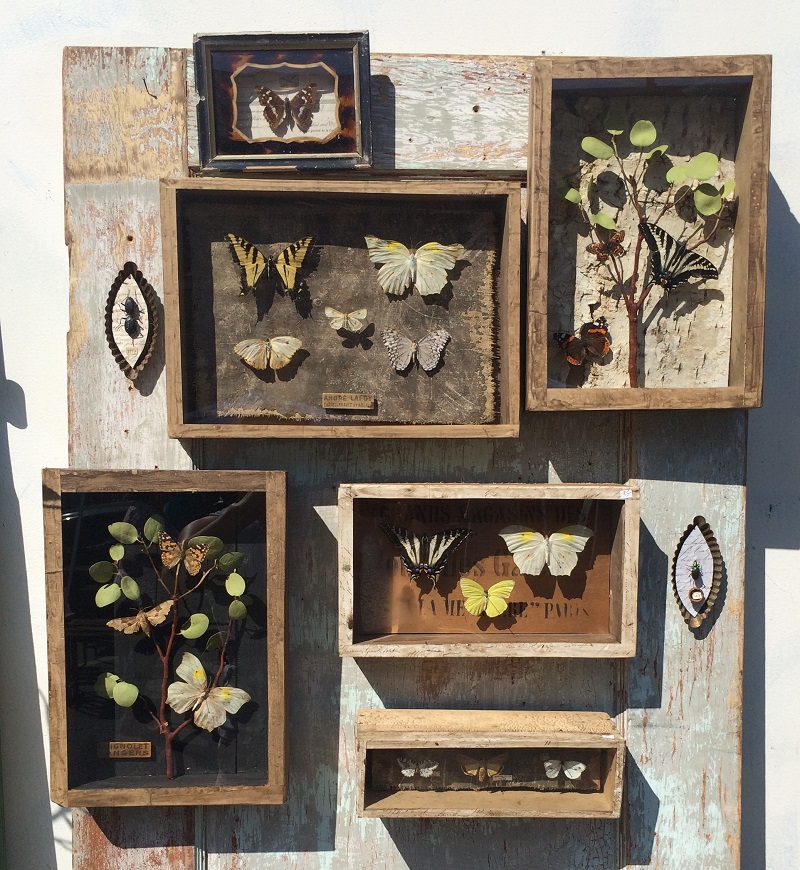 This is signed and from 1950!  I love finding good old pieces.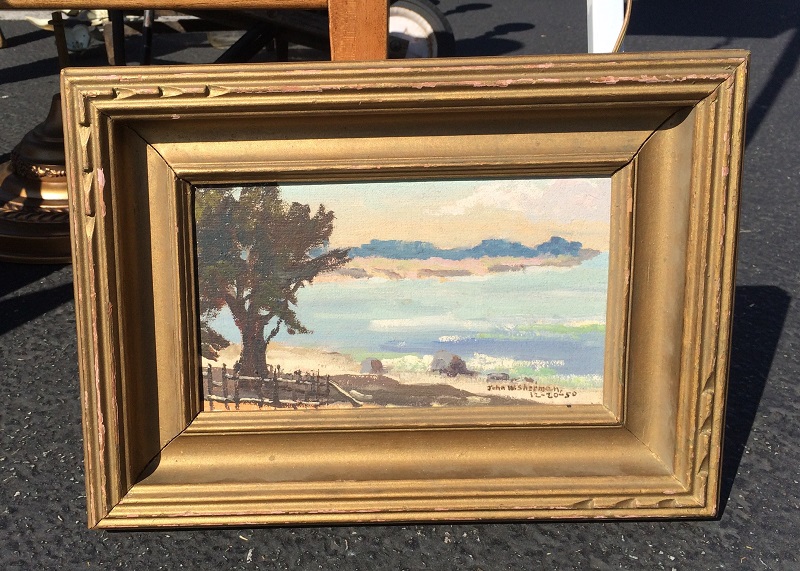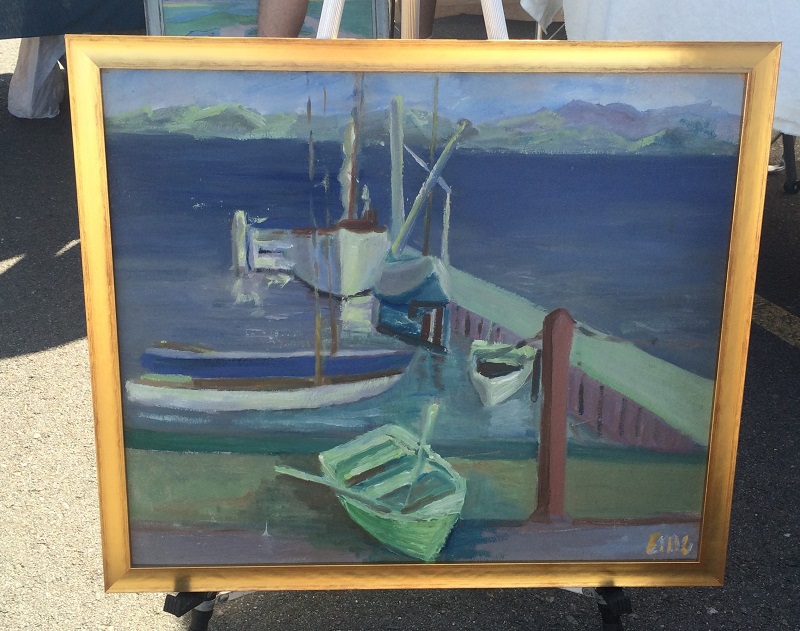 Really great texture on these zinnias.  I might reframe something like this, depending on where it's hanging.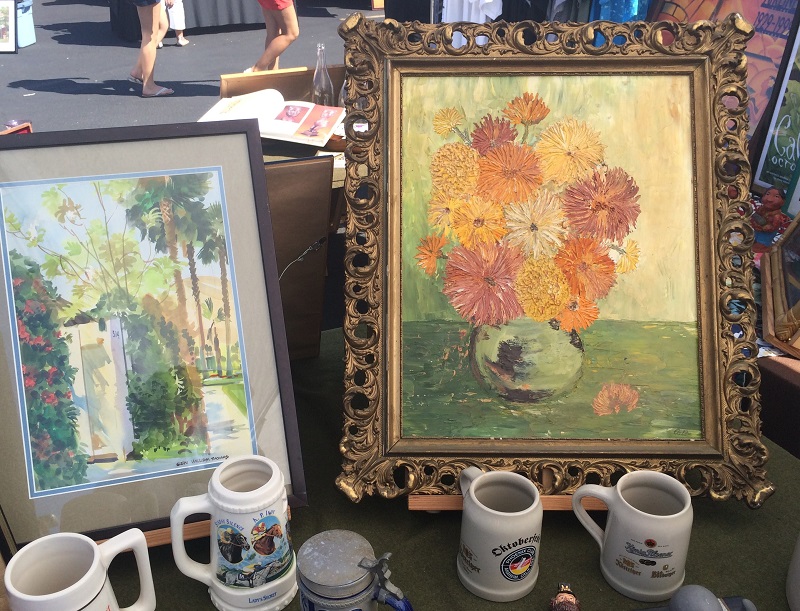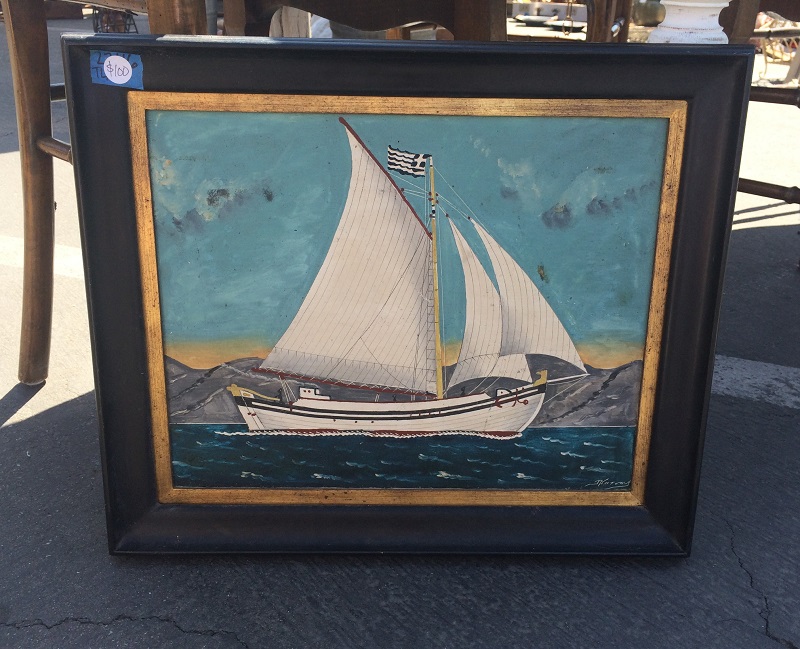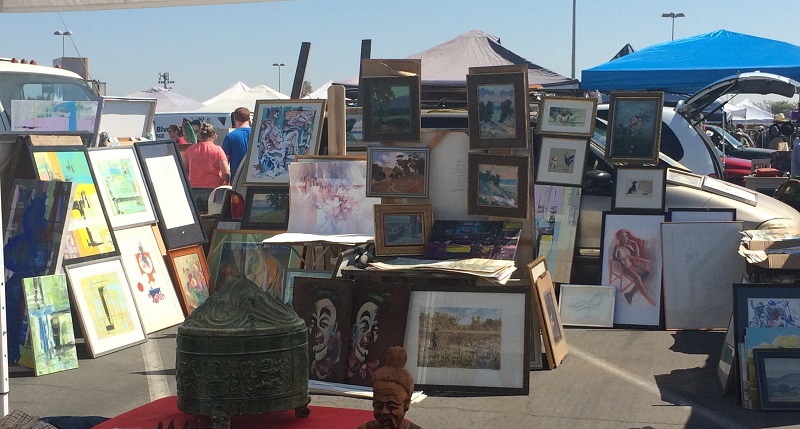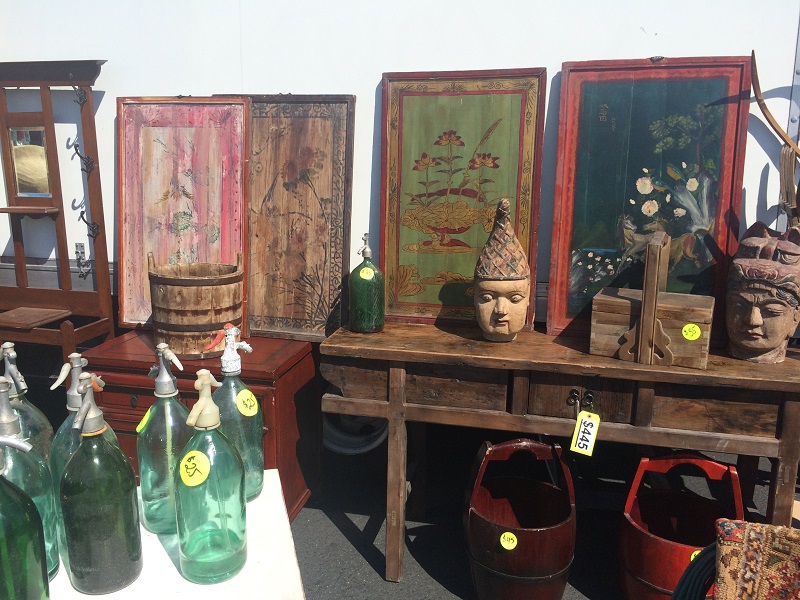 Some great furniture pieces.  I'm like a homing pigeon to all things wicker and rattan: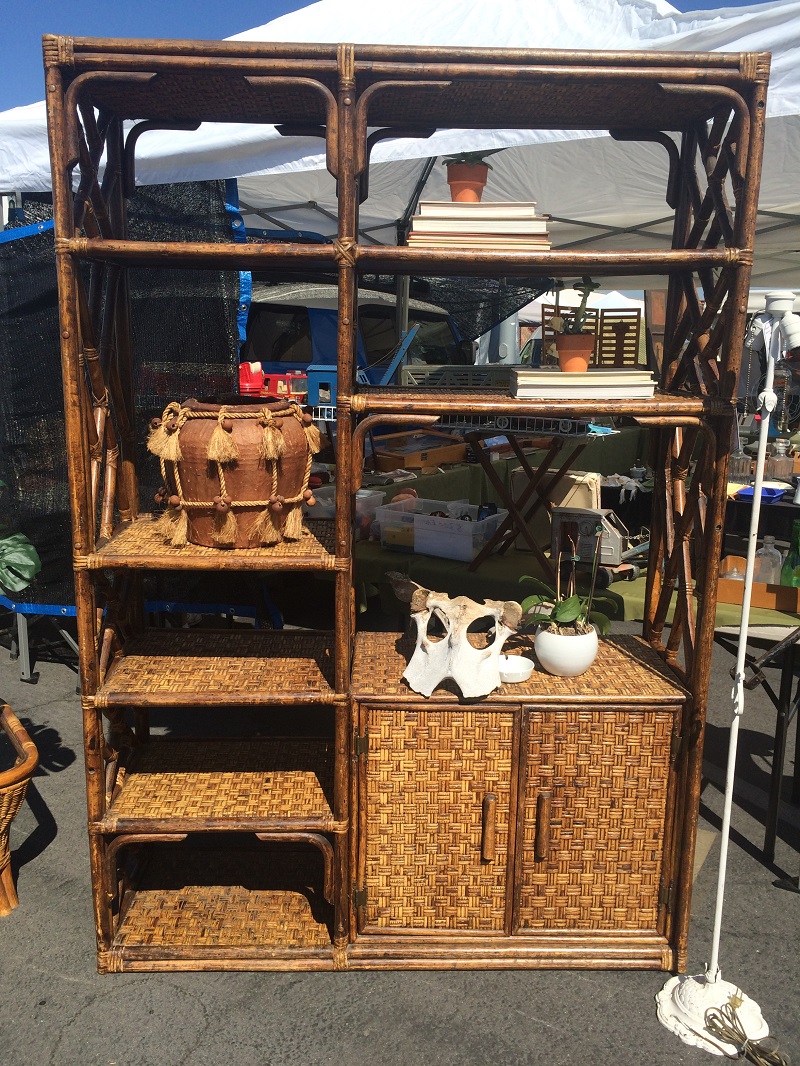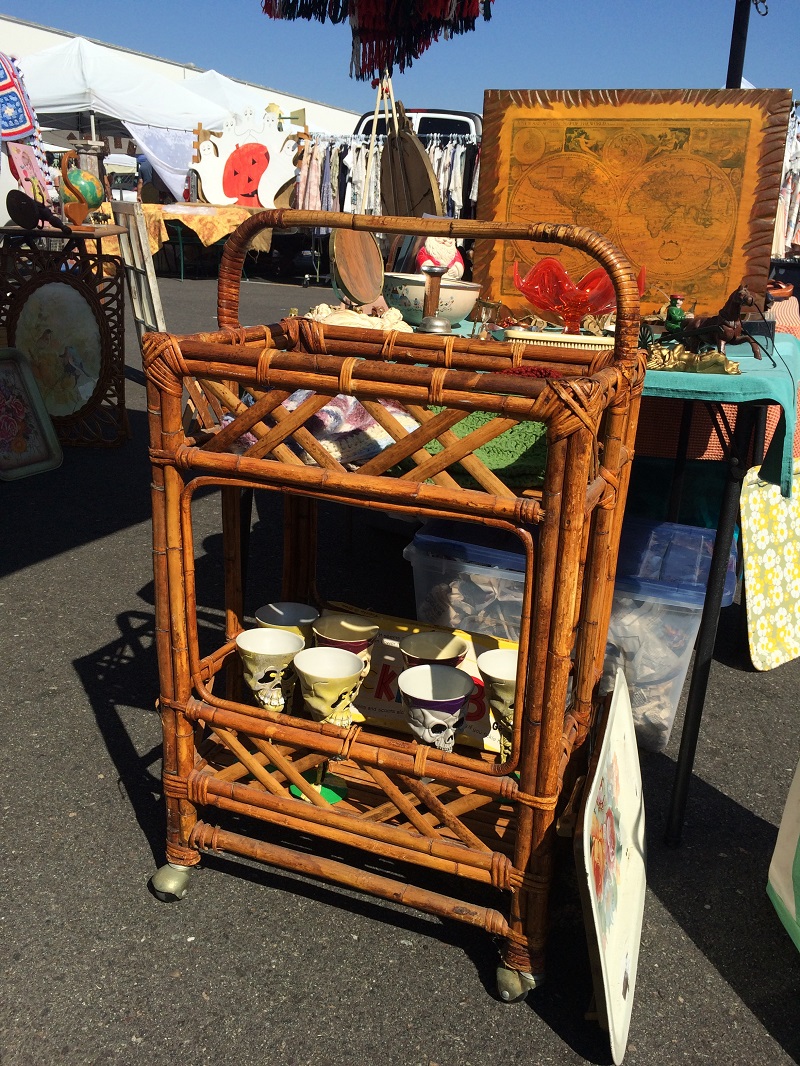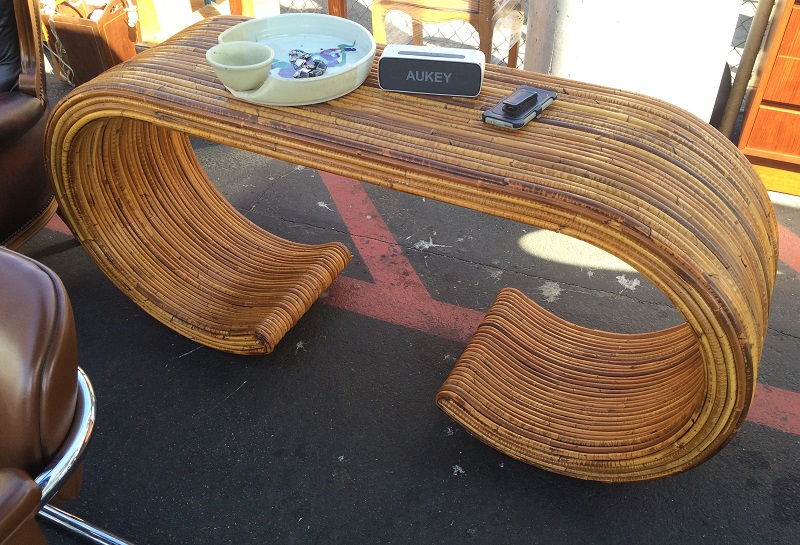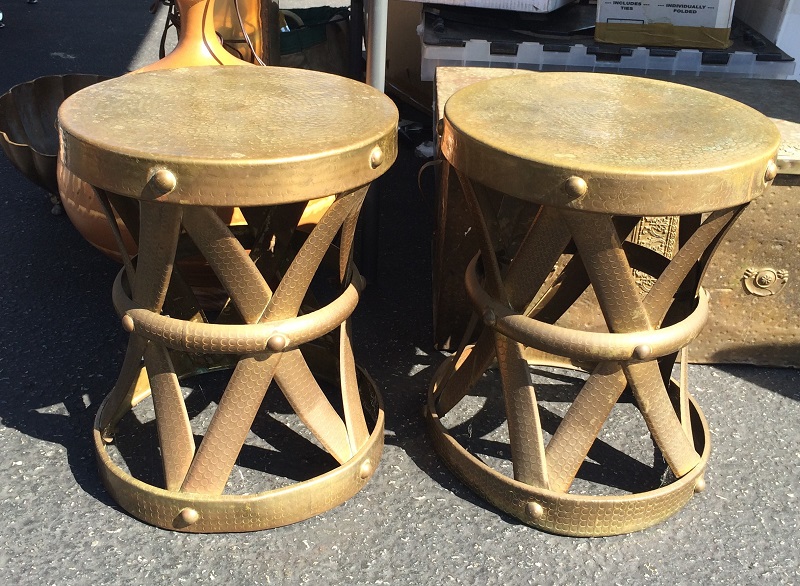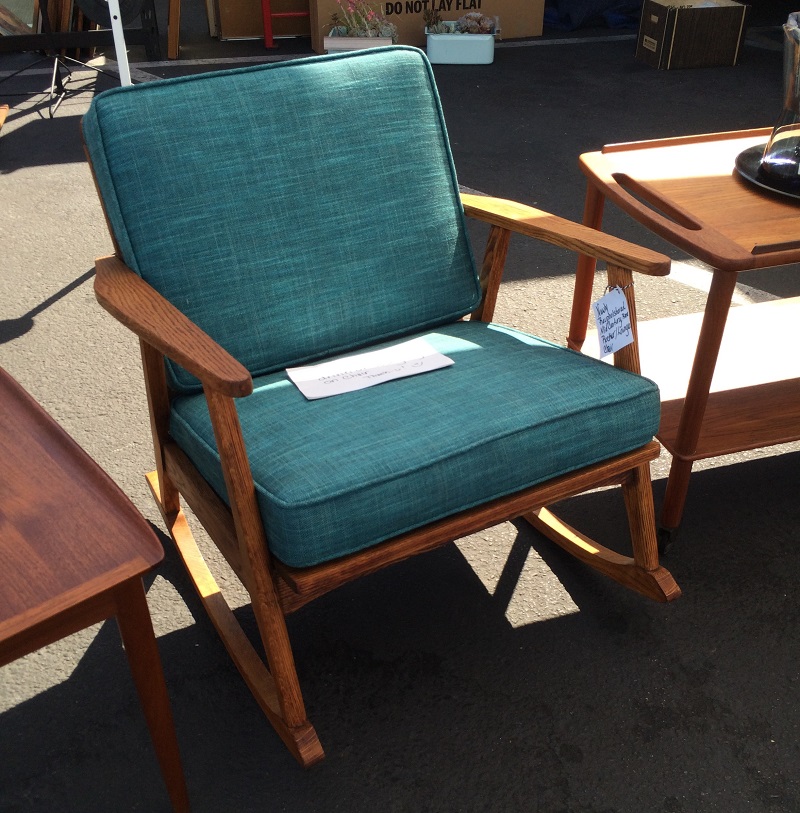 I'm not always a huge fan of the painted vintage country vibe, but i like this chair and the mirror behind could be really cool in the right spot.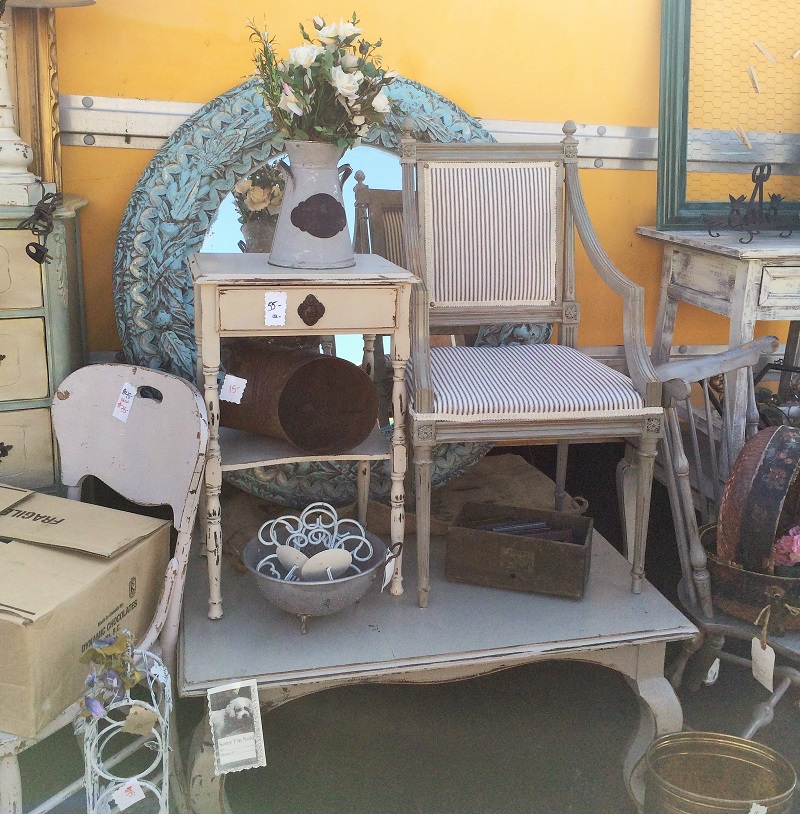 I would love to have this for the flat files in my studio!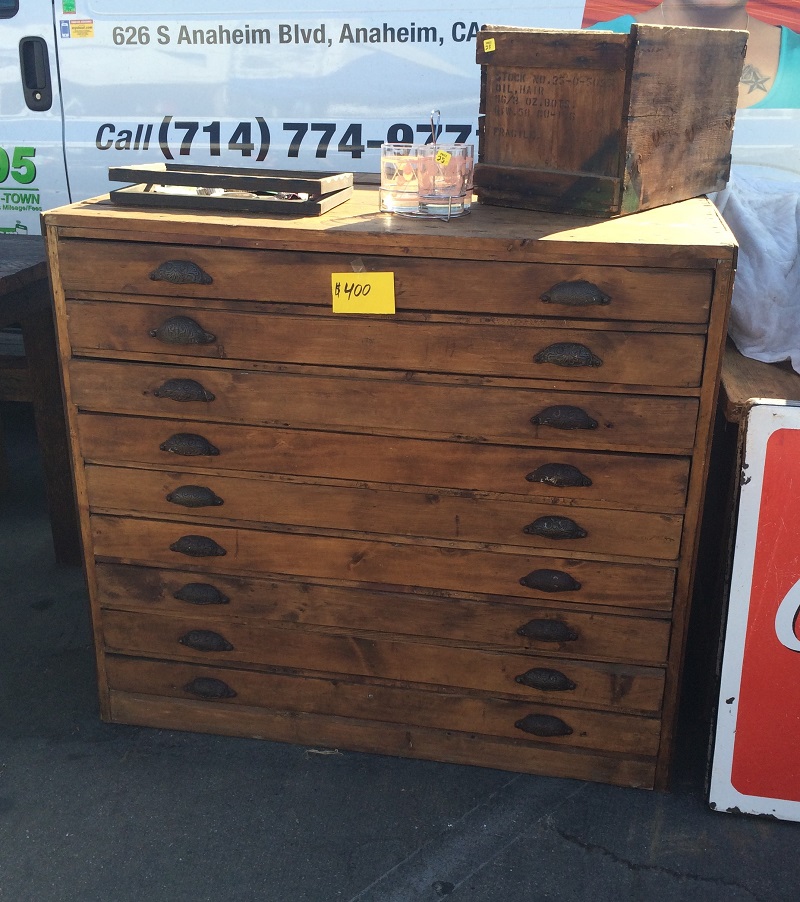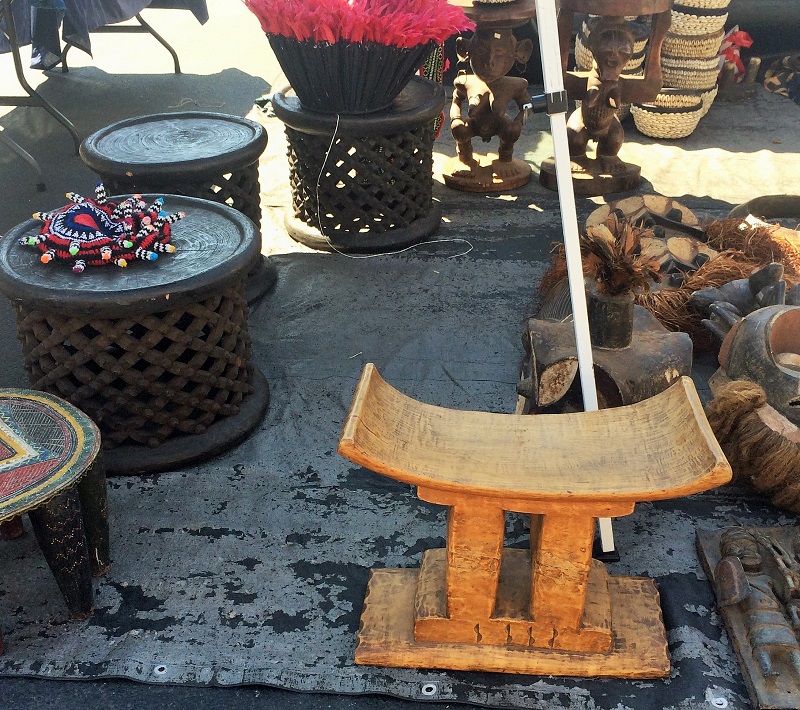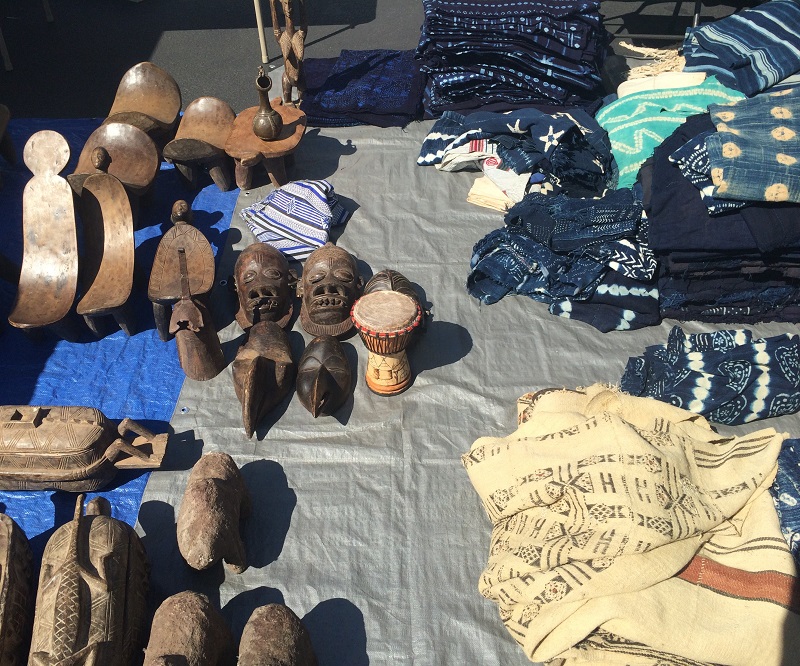 There are always great pillows to be had, and vintage textiles to use for pillows and throws.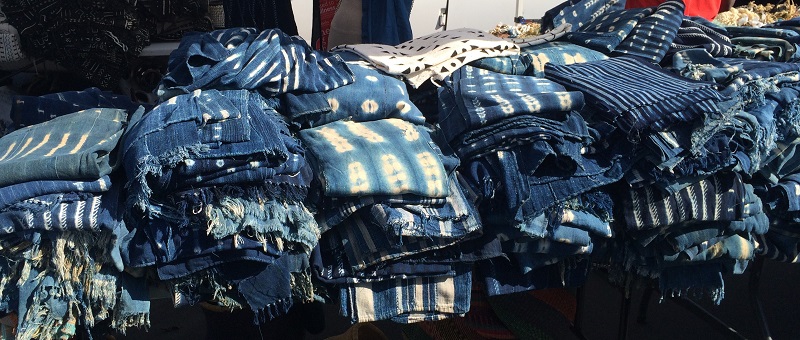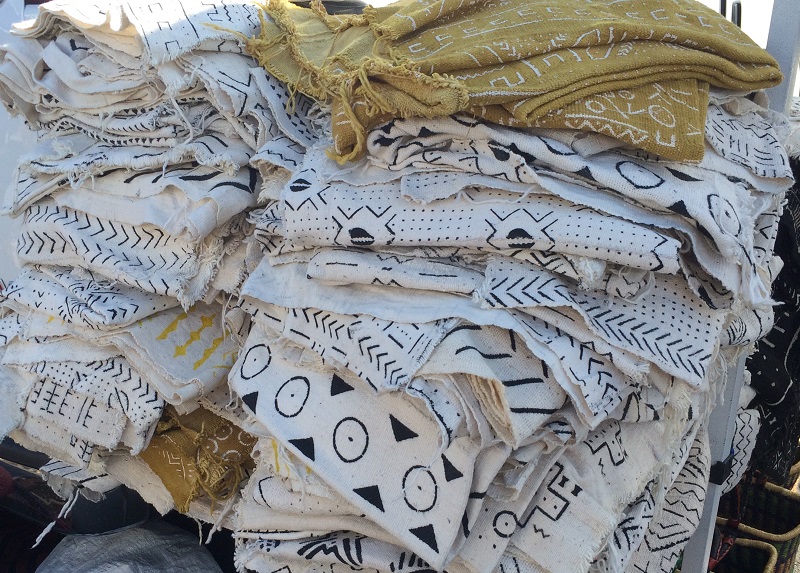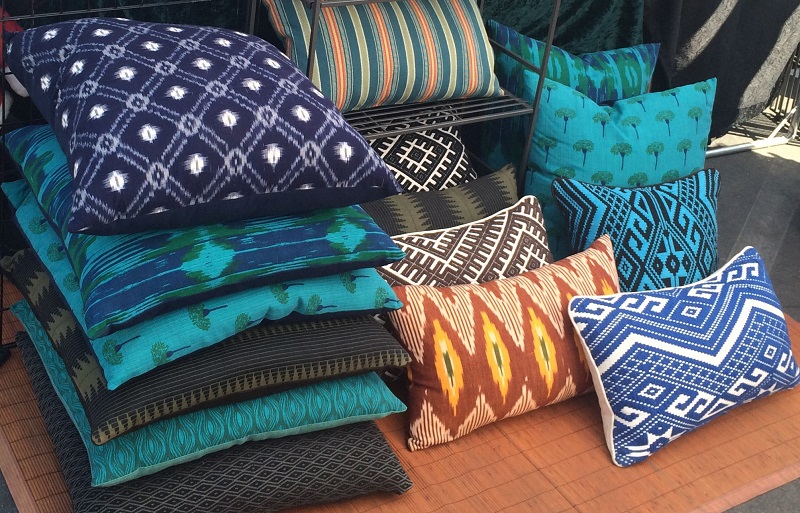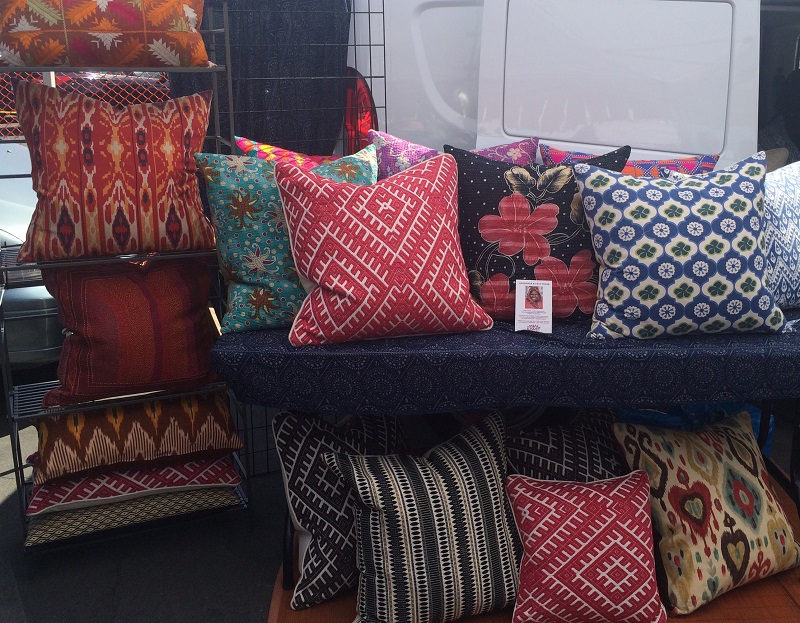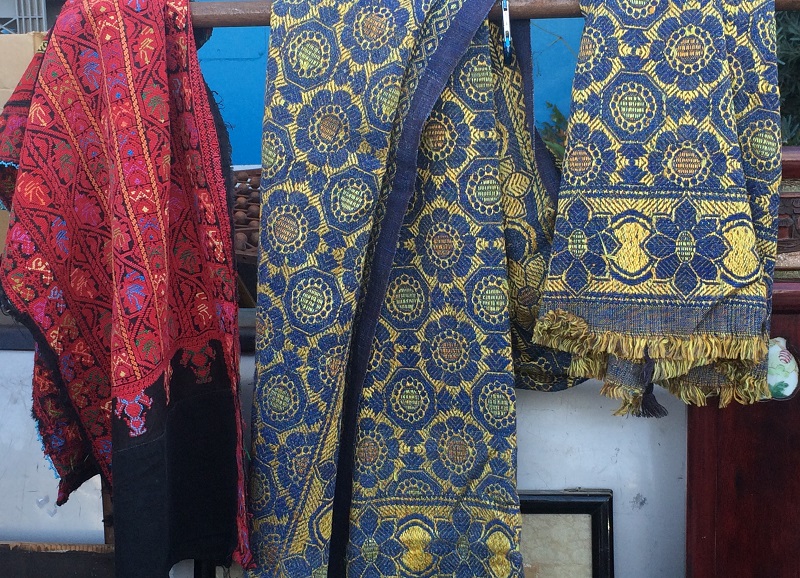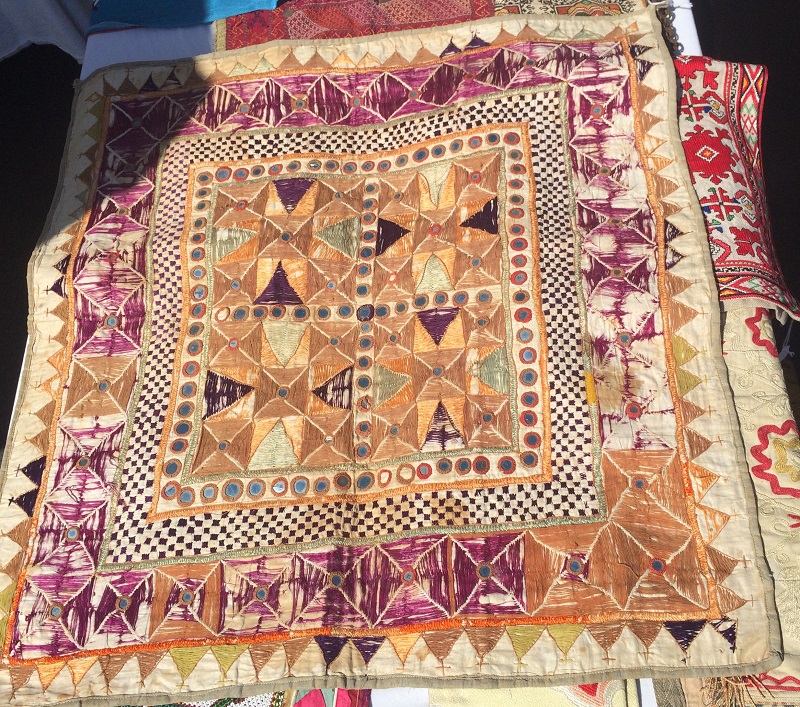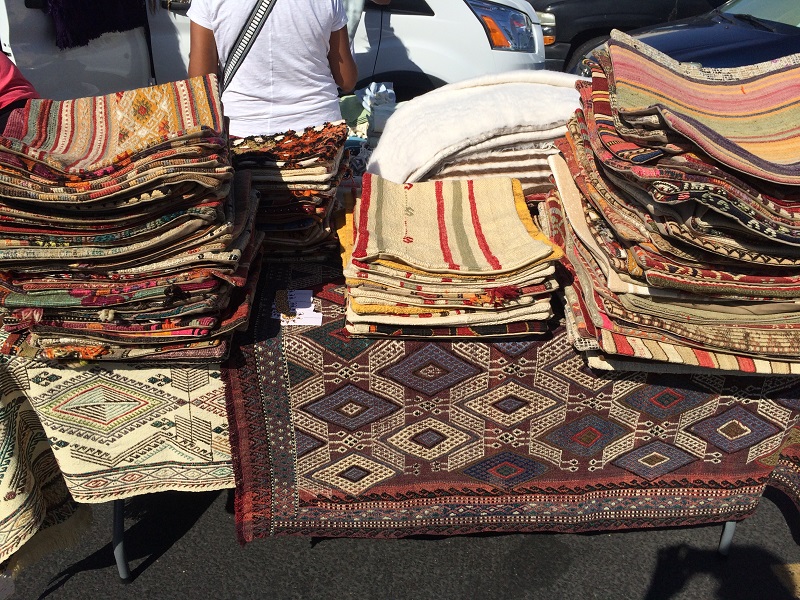 Love the colors in this rug: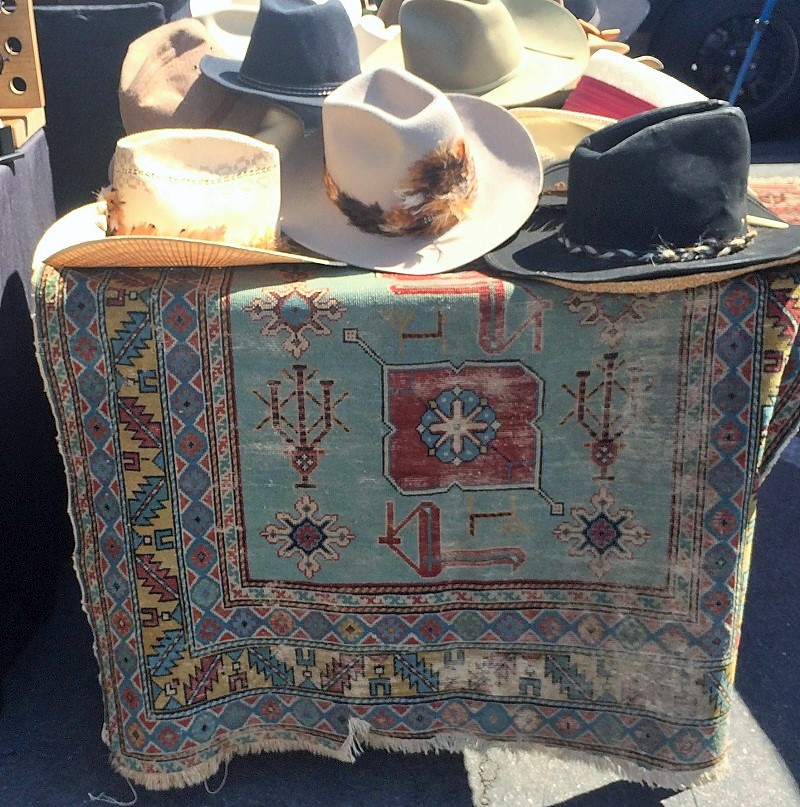 ……and accessories galore! I always appreciate when a flea market vendor makes a real effort at cool styling of her booth: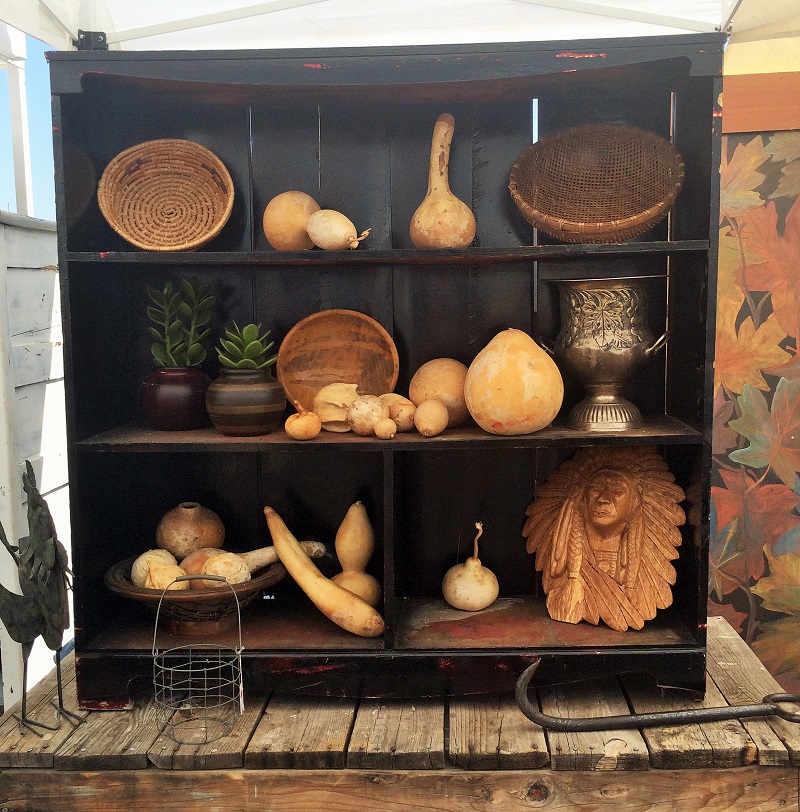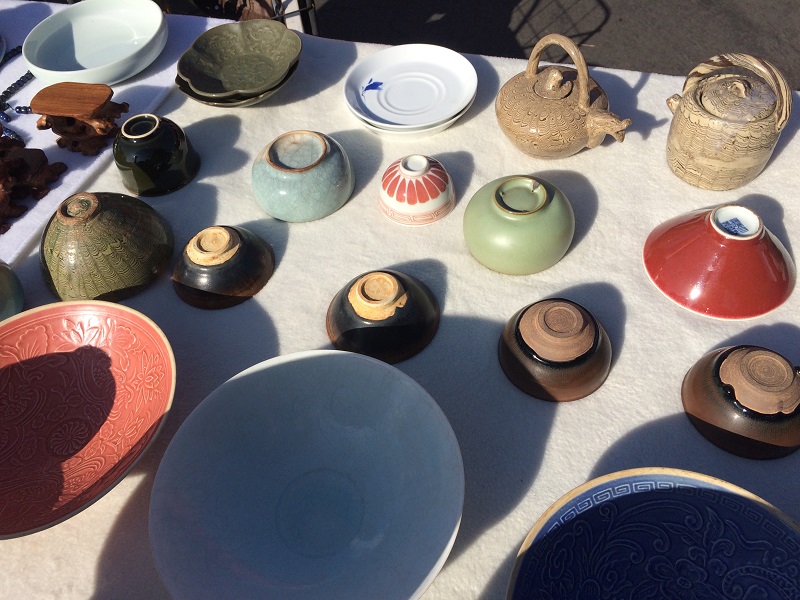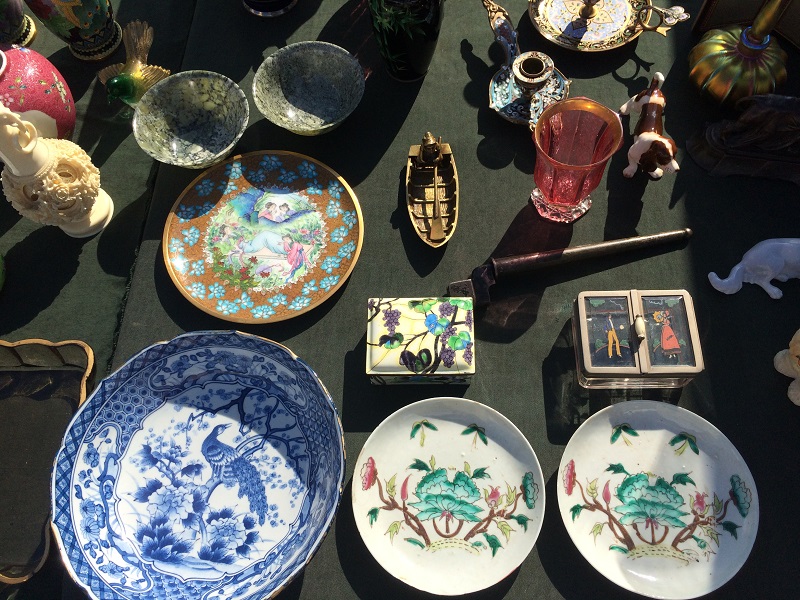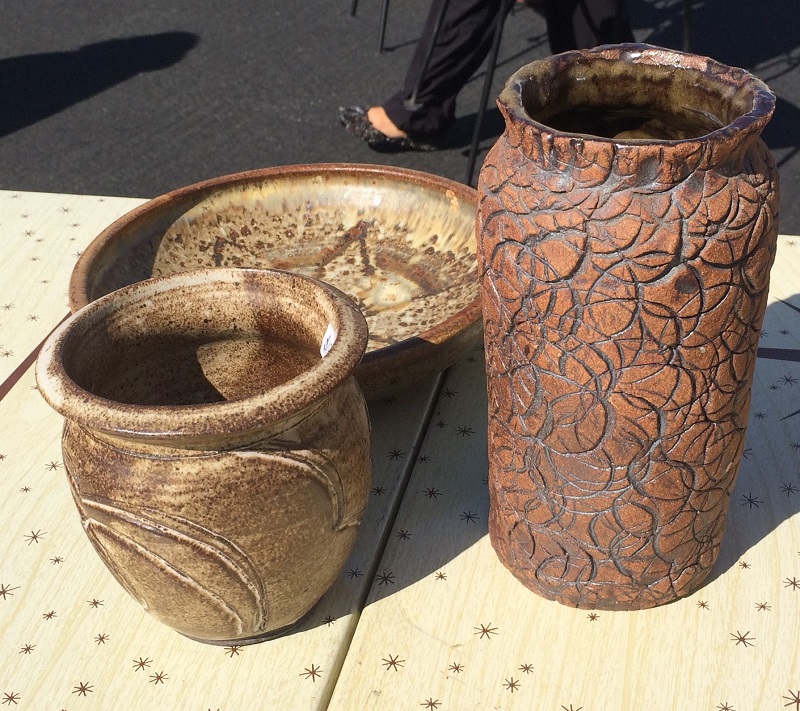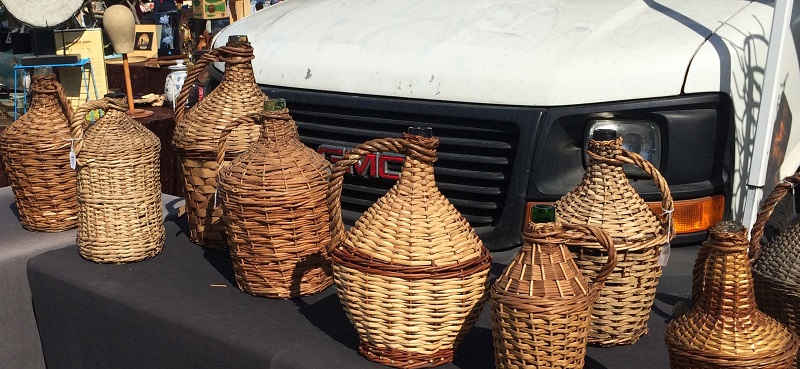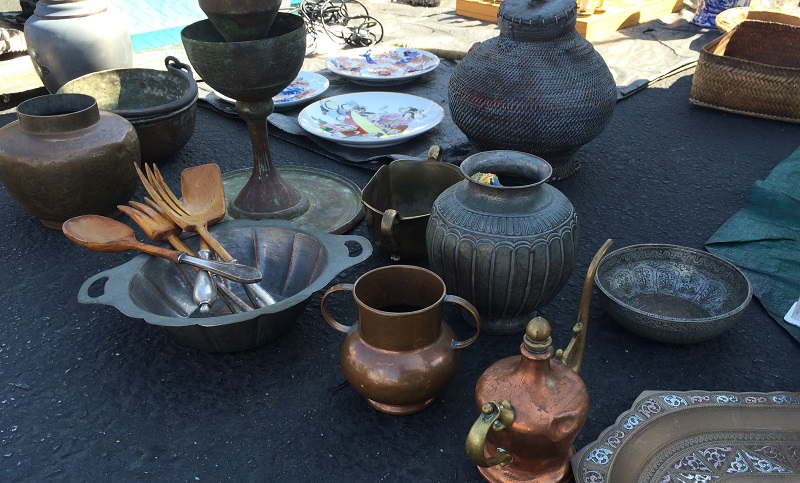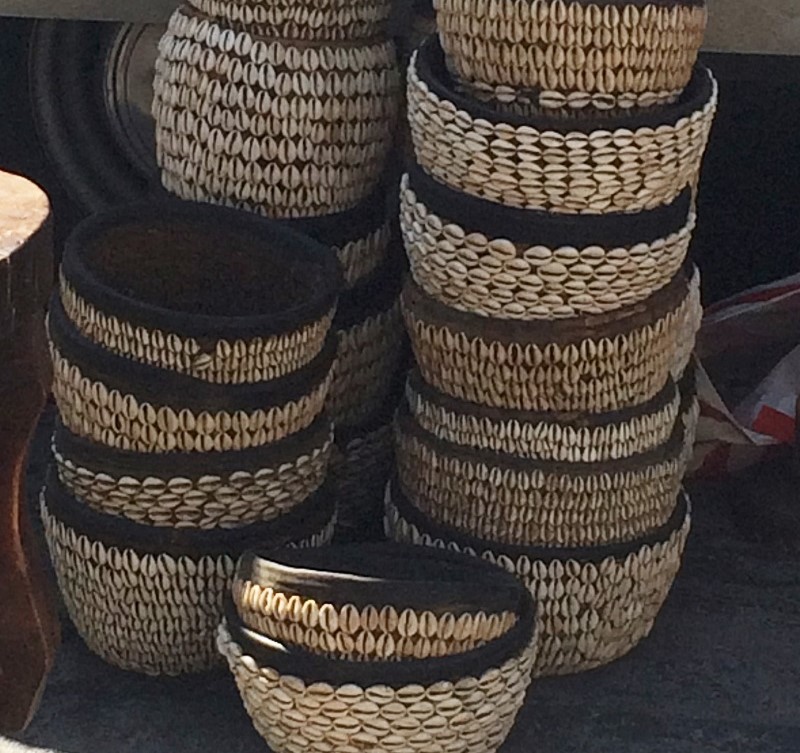 OK, I bought this blue and green vase.  I posted it on One Kings Lane but am secretly hoping it doesn't sell there because I am in love with it and want to keep it.  It's better looking without the carved wood top, but that piece is cool because it's lined in cork and signed by the artist "Otto Kerstner, Dec 1971".  I love that it's my go-to colors AND from my own personal vintage year:)  It would be amazing as a lamp.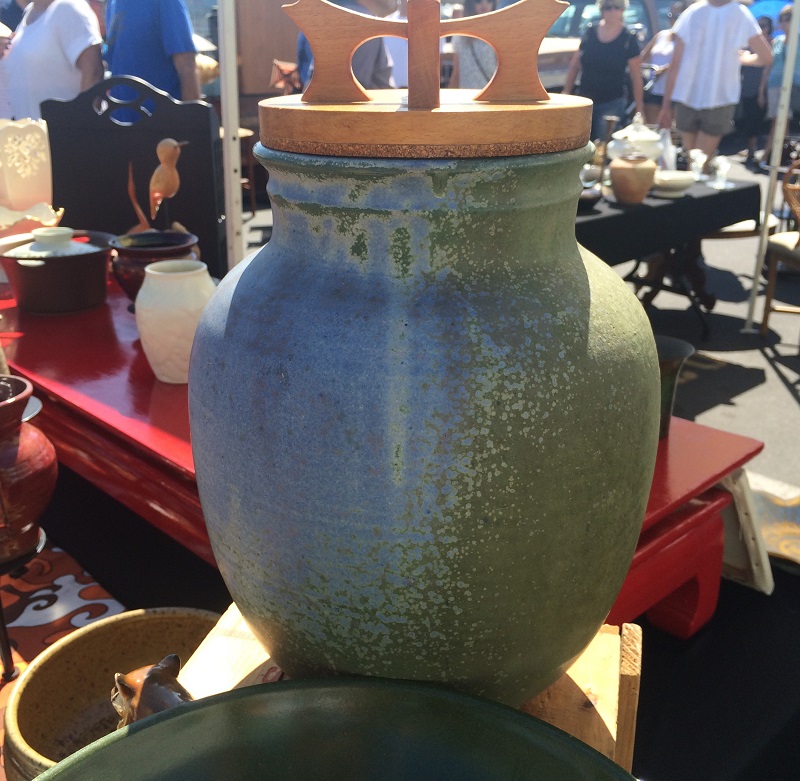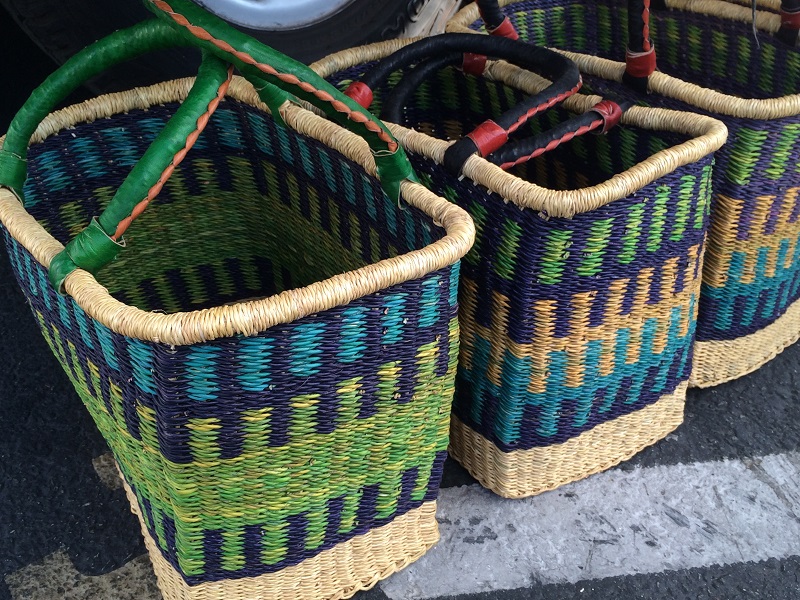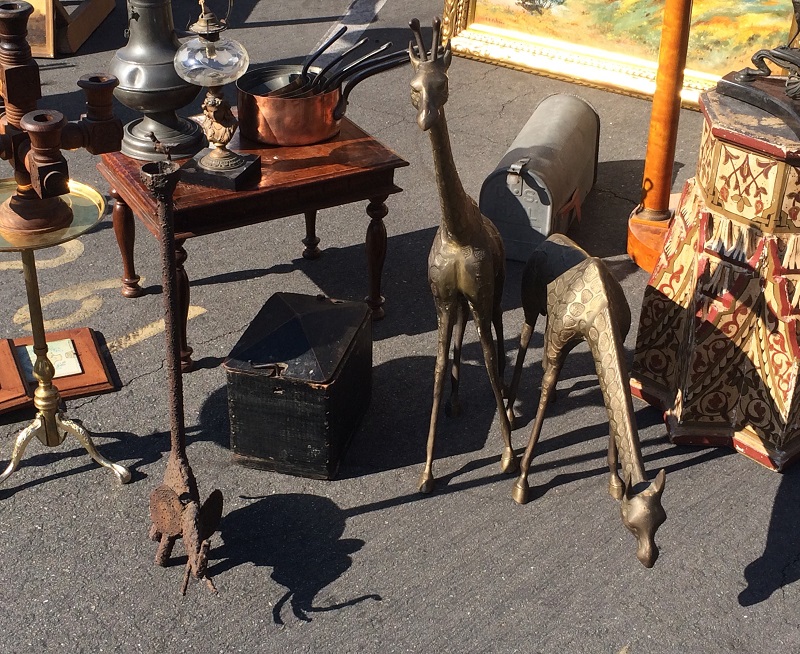 I always love seeing the greens freshening up the flea markets.  One stop shopping for finishing touches!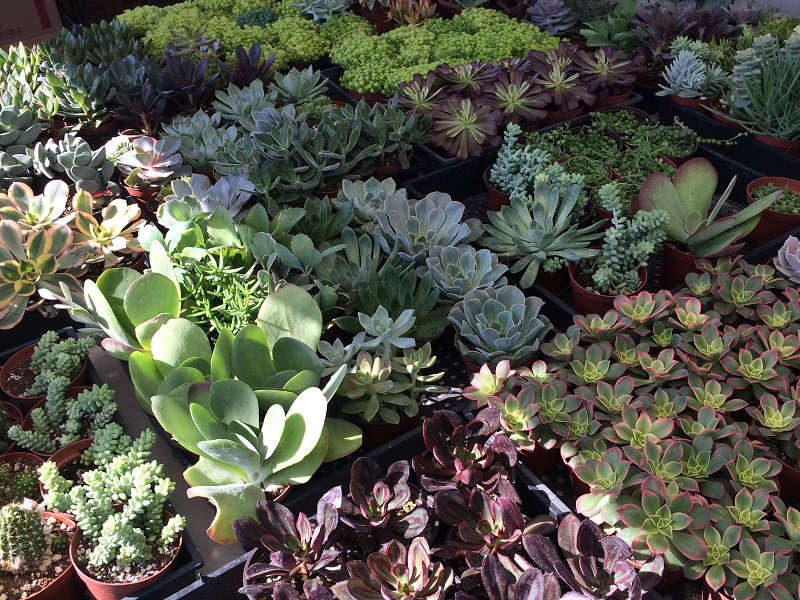 For other blog posts of mine on shopping in Los Angeles, please view:
Home Decor Shopping, Los Angeles
Artistic Habitat, Redondo Beach
And stay tuned for further posts on home decor shopping in Los Angeles.  Happy Shopping!
NEED DESIGN HELP?  I HAVE A NEW WEBSITE TO TEACH PEOPLE HOW TO DO INTERIOR DESIGN FOR THEIR OWN HOMES! Visit PLAN + ELEVATE to watch video tutorials, download exclusive resources and tools, and sign up for a personal interior design video consultation where you can get specific questions answered about your own rooms.
I'm available for hourly interior design consultations or art consultations  in person in the South Bay of Los Angeles: Palos Verdes, Redondo Beach, Hermosa Beach, or Manhattan Beach.
Let's keep in touch!
And share this post by clicking the icons below. Good luck with your design projects!
Anna
Save
Save
Save
Save
Save
Save
Save
Save
Save